A bank-wide big data platform was built based on OushuDB, which replaced the traditional Db2 data warehouse and Oracle data marts. OushuDB supported data applications such as Management Accounting, Anti-fraud, Customer Persona, Performance Appraisals, and Regulatory Reporting. With petabytes of data stored in hundreds of nodes, OushuDB met the bank's growing data volume and the dynamic scalability.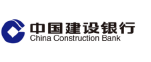 Oushu and China Construction Bank (CCB) jointly established a high-performance big data processing technology lab, which integrated both OushuDB's capabilities and CCB's dozens of petabytes of data from different data application. As a new cloud native data warehouse, OushuDB was applied innovatively in large-scale CCB data lake.
With its innovative technology in data warehousing, OushuDB helped China Unicom analyze efficiently hundreds of terabytes of data added daily due to the rapid development of China Unicom's 5G business nowadays. Real-time analysis of massive data is now online in more than 10 branch organizations from China Unicom.
Oushu has deep cooperation with VMware, a global leader in virtual infrastructure software. A high-performance data warehouse was built with OushuDB for hundreds of terabytes data. In various analysis scenarios including Business Intelligence, OushuDB run many times faster than traditional Hive. It also greatly improved the elasticity and scalability by separating compute and storage, compared to traditional MPPs.